The Conference of Research Workers in Animal Diseases (CRWAD) has a 100-year history as a premier venue for researchers and disease prevention specialists to present and hear about cutting-edge research on animal health and disease, population health, and translational medicine.
CRWAD is one of the oldest and largest international research conferences on these topics.  Special sessions highlight lectures and discussions from world-renowned experts, in addition to general sessions providing a showcase for over 500 research presentations made by scientific experts and scientists-in-training from around the world.
This conference is a great opportunity for graduate students and post-doctoral fellows to share their research and ideas alongside senior scientists and experts in their fields. CRWAD has a great tradition of promoting future scientific stars, and over $10,000 in research awards will be awarded to qualifying graduate students making presentations at CRWAD.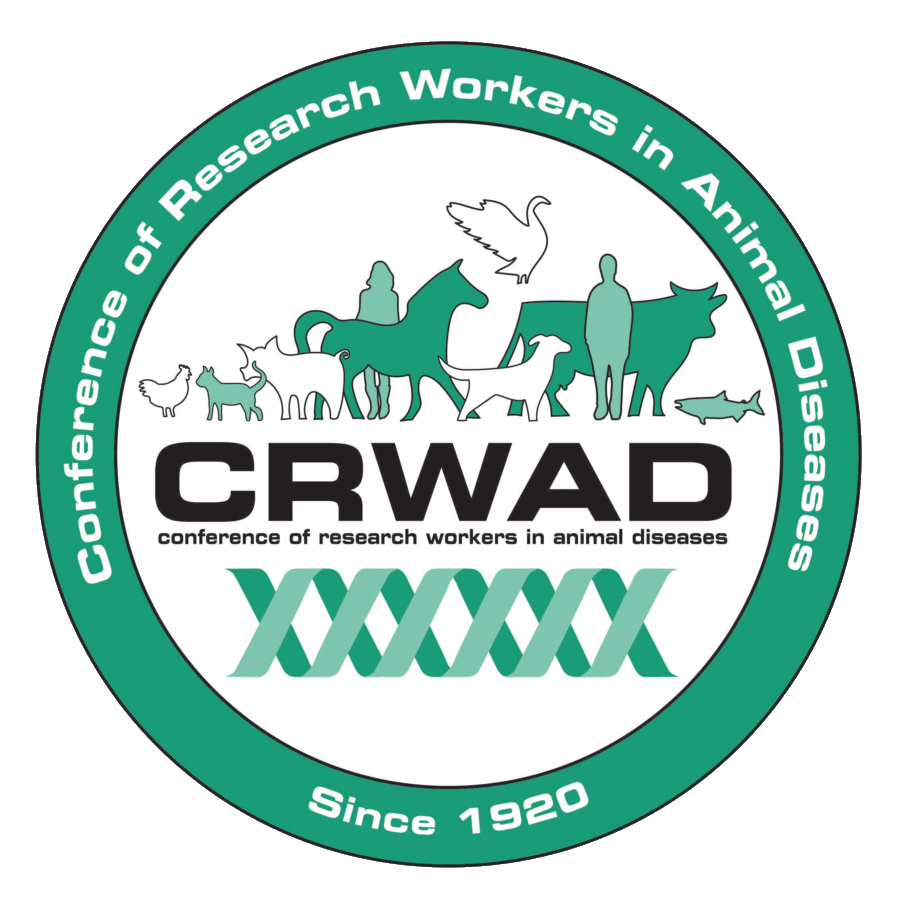 Animal Behavior
Animal Welfare
Antibiotic Alternatives
Antimicrobial Drug Use and Surveillance
Antimicrobial Stewardship
Antimicrobial Resistance
Antimicrobial Resistance Surveillance
Aquaculture
Bacteriology and Bacterial Disease Pathogenesis
Beef Production
Biosecurity and Infection Control
Bovine Respiratory Disease
Communication and Disease Control
Companion Animal Disease & Epidemiology
Dairy Production
Data Analysis and Statistics
Diagnostic Testing
Disease Modeling
Disease Pathogenesis
Disinfection and Biosecurity
Ecology and Animal Health
Ecology and Management of Foodborne Agents
Ecology of Infectious Agents
Economics and Animal Health
Enteric Diseases
Environmental Sustainability
Epidemiology
Ethics in Research
Foodborne Diseases
Host Genomics
Immunology
Infectious Disease
Lameness and Musculoskeletal Disease
Mastitis
Metagenomics
Microbial Ecology
Microbiology
Microbiome
Mobile Genetic Elements and AMR
Mucosal Immunology
Nutrition
Parasitology
Pharmacology and Therapeutics
Population Health
Poultry Production
Probiotics and Direct Fed Microbials
Production Economics
Public Policy and Disease Regulation
Research Methods and Best Practices
Respiratory Diseases
Sequencing of Infectious Agents
Sheep and Goat Production
Study Design and Research Methods
Sustainable Agriculture
Swine Production
Translational Medicine
Vaccines and Vaccinology
Vectorborne Diseases
Virology and Viral Disease Pathogenesis
Water Safety and Ecology
Zoonotic Disease