CRWAD 2018 Special Sessions — Stay Tuned for More Information!
USDA Antimicrobial Resistance Research Workshop (invitation required):
Dec 1 (afternoon) to Dec 2 (noon).

USDA-NIFA Project Directors Meeting (invitation required):
Dec 2 (10:30 am to 12:30 pm).

CRWAD 2018 – General Sessions:
Dec 2 (1 pm) to Dec 4 (1 pm).

North American Symposium on PRRS, and Emerging Diseases of Swine:
Oral Presentations: Dec 1 (morning) to Dec 2 (noon), Posters: Dec 2 (6 pm to 8 pm).

Calvin Schwabe Symposium on veterinary epidemiology and preventing medicine –
Hosted by AVEPM:
Dec 2 (1 pm to 5 pm).

CRWAD 2018 – Meeting Dedication and Conference Keynote:
Dec 2 (5:30 pm).

NC229 – New Science: Insights for Control of Swine Viral Diseases:
Dec 3 (8:30 am to noon).
AAVI and SMI – Mucosal Immunology in Animals:
Dec 3 (2 pm to 6 pm).

NC1202 – Enteric Diseases of Food Animals (invitation required):
Dec 1-2 — Tentative.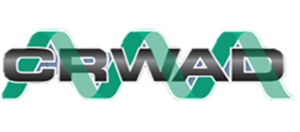 ---
To Be Determined: 
CRWAD Organization Meetings
CRWAD Council Meeting:
CRWAD Opening Reception:
Our 2017 Dedicatee will be introduced during the reception.
All attendees are welcome. Please join us. Casual wear recommended. The first poster session will coincide with the Researchers Reception.
CRWAD Students and Postdocs Reception:
CRWAD Business Meeting and Awards Ceremony: