POSITION: Coordinator & Faculty Position in Food Animal Disease Research
Department of Pathobiology
College of Veterinary Medicine
Auburn University, Alabama
RANK: Assistant Professor, Associate Professor, or Professor
POSITION AVAILABLE: September 1, 2021
QUALIFICATIONS: Minimum qualifications include a Ph.D. or DVM degree, record of accomplishment in maintenance of an extramurally-funded research program, and record of administrative experience with oversight of research laboratories or programs at the time the appointment begins. Animal Health Research and the College of Veterinary Medicine have established cattle herds and facilities dedicated to the study of cattle viruses in general and bovine viral diarrhea virus and bovine alphaherpesvirus-1 specifically. We especially seek candidates with experience with these viral pathogens of cattle. Minimum qualifications also include strengths in didactic classroom and small group instruction, and excellent written and interpersonal communication skills.
RESPONSIBILITIES: The successful candidate will be expected to 1) establish and maintain an extramurally funded research program in food animal infectious diseases which contributes to the research mission of the Department of Pathobiology and College of Veterinary Medicine, 2) provide administrative oversight to Animal Health Research labs and farms, which are components of the Alabama Agricultural Experiment Station in the College of Veterinary Medicine, and 3) support advanced training of veterinarians and graduate students in food animal infectious diseases.
ACTIVITIES: Departmental and University research programs exist in avian diseases and poultry pathology, molecular virology and bacteriology, molecular diagnostics, food safety, pathogen detection, applied immunology, parasitology, platelet pathophysiology, molecular genetics, oncology, pathogenic mechanisms of infectious diseases, embryo-pathogen interactions, epidemiology, and neuropathology. Additional programs exist with opportunities for collaboration within the College of Veterinary Medicine and with faculty from across Auburn University (including the College of Agriculture, Samuel Ginn College of Engineering, College of Science and Mathematics, Food Systems Institute, and Harrison School of Pharmacy). Diagnostic services include bacteriology and mycology, virology, anatomic and clinical pathology, parasitology, and molecular diagnostics. The department houses the University core lab in flow cytometry-FACS (including MoFlo XPD Flow Cytometer and high speed cell sorter, as well as ACCURI C6 Flow Cytometer Analyzer). Other University core facilities support advanced microscopy and imaging, laser microdissection, multispectral imaging, and in vivo imaging. In addition, through institutional collaboration with the Hudson-Alpha Institute for Biotechnology, a full array of genomic sequencing and functional genomic technologies is available.
APPOINTMENT: Starting salary and appointment will be commensurate with professional and academic credentials and experience.
APPLICATION: Please apply online at https://www.auemployment.com/postings/20924. Review of applications will begin March 15, 2021 and continue until a candidate is recommended for appointment. Applicants should submit a cover letter, curriculum vitae, transcripts, outline of research plans, letter of intent summarizing career goals and current research activities, and names and contact information including e-mail addresses for three references.
Auburn University is an Affirmative Action/Equal Opportunity Employer. It is our policy to provide equal employment opportunities for all individuals without regard to race, sex, religion, color, national origin, age, disability, protected veteran status, genetic information, or any other classification protected by applicable law.
The candidate selected for this position must be able to meet eligibility requirements to work in the United States at the time of appointment is scheduled to begin and continue working legally for the proposed term of employment.
Posted: February 26, 2021
Assistant or Associate Professor in Infectious Diseases and Computational Biology.  The Department of Comparative Biomedical Sciences, College of Veterinary Medicine, Mississippi State University, is seeking applications for a Tenure Track position in Infectious Diseases and Computational Biology.  Candidates must have a PhD with emphasis in computational biology, bioinformatics, or other related field and a DVM or equivalent degree with relevant, highly productive, infectious disease research experience. Commitment to interdisciplinary collaboration and integrated team science are required. Priority will be given to applicants with advanced training in machine learning, statistical learning techniques, or epidemiology.
The successful candidate is expected to establish a vigorous, independent, and externally funded research program with broad focus on computational approaches to study infectious diseases, and host/pathogen interactions. We are particularly interested in applicants using computational methods with large-scale data to investigate infectious disease epidemiology, study mechanisms of virulence, translational approaches to disease diagnostic and biomarker test development, and new drug target identification and vaccine development. Responsibilities will include didactic and laboratory teaching in the professional curriculum and/or graduate student program. Although clinical or diagnostic service is not a requirement of the position, it may be considered. The division of duties will be at levels consistent with the candidate's strengths and interests.
Link to apply:  https://explore.msujobs.msstate.edu/en-us/job/502227/assistantassociate-professor
Applicants must apply online. Job number 502227. Salary and rank are commensurate with experience and qualifications. Applications will be accepted until the position is filled.  Qualified applicants are invited to submit a letter of application, curriculum vitae, transcripts, and names of three references to Dr. Robert Wills, Head, Department of Comparative Biomedical Sciences, College of Veterinary Medicine, Mississippi State University, PO 6100, Mississippi State, Mississippi 39762.  Queries regarding the position can be directed to Dr. Wills by email wills@cvm.msstate.edu.
MSU is an equal opportunity employer, and all qualified applicants will receive consideration for employment without regard to race, color, religion, ethnicity, sex (including pregnancy and gender identity), national origin, disability status, age, sexual orientation, genetic information, protected veteran status, or any other characteristic protected by law. We always welcome nominations and applications from women, members of any minority group, and others who share our passion for building a diverse community that reflects the diversity in our student population.
Posted: April 12, 2021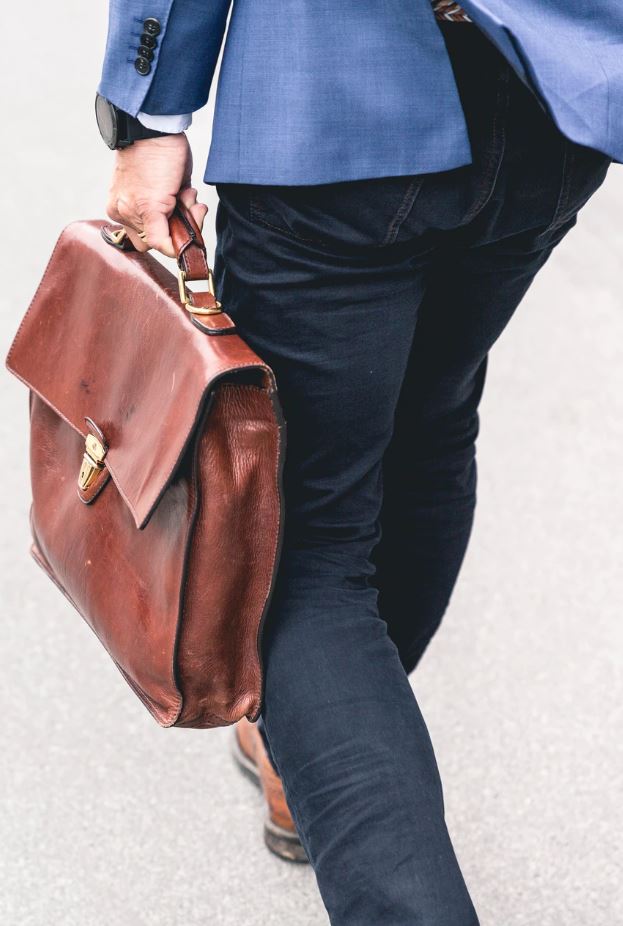 Position: Section Head of Pathology and Professional Veterinary Services
Job no: 233280-AS Apply now
Work type: Staff-Full Time
Department: WVDL/MSN PATH-TOXI/PATHOLOGY
Location: Madison
Categories: Agricultural, Animal, Biological and Life Sciences, Animal Care, Veterinary Medicine, Laboratory Technician, Research Specialists, Management/Supervisory, Research, Scientific
The Wisconsin Veterinary Diagnostic Laboratory (WVDL) is searching for a Section Head of Pathology and Professional Veterinary Services.  The WVDL is located on the University of Wisconsin-Madison Campus in Madison, Wisconsin, with a satellite facility in Barron, Wisconsin.  This position may have a joint appointment in the Department of Pathobiological Sciences at the School of Veterinary Medicine.  The WVDL is an AAVLD accredited, NALHN Level 1 Laboratory.
https://jobs.hr.wisc.edu/en-us/job/508952/pathology-and-professional-veterinary-services-section-head
Posted: April 27, 2021