CRWAD – Table Top Exhibits Floor Plan – Marriott 5th Floor Foyer
a.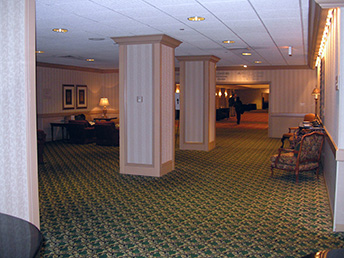 b.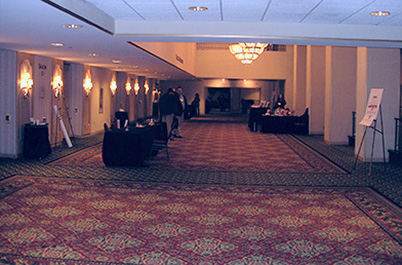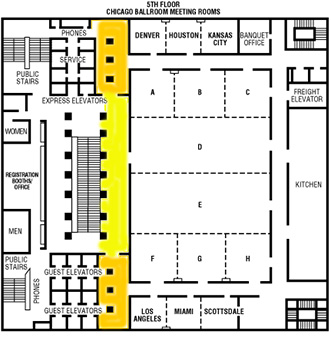 Floor Plan for the Marriott, Downtown, Chicago, IL – 5th Floor Foyer
The yellow and orange colors on the Floor Plan to the left, indicate the 5th Floor Foyer space available for table top exhibits.
The orange color (photo a) indicates the area at each end of the Foyer; the yellow color (photo b) indicates the area in the Foyer available for table top exhibits. CRWAD meeting sessions, Satellite meetings, and Symposiums use the meeting space predominantly on 5th Floor.
Table Top Exhibits Equipment Available
Two tables maximum: May use two 6 foot x 30 inch draped tables, and two chairs. Exhibitor will be responsible for bringing an exhibit identification sign to be attached to the front of one of the draped tables or to be set on the back of one of the tables.